Use Quiltster to personalize the Cattail Mixer using Island Batik fabrics and enter for your chance to win!
Quiltster subscribers have a chance to win their rendition of the Cattail Mixer kit PLUS quilting tools, gift certificates a trip and more!
Contest Start
June 1st 2019 6:00am PST
Contest End
August 1st 2019 11:45pm PST
Winner Announced
August 19th 2019
Ordering Opens
August 19th 2019 6:00am PST
Ordering Closed
August 30th 2019 11:45pm PST

Grand Prize!
One lucky winner will receive:
Attendance to Quiltworx University in Shipshewana Indiana September 22-27 2019, including:

Sign-up Free (a $1400 value).
Up to $500 towards lodging and travel expenses.

Your Quiltworx University kit including pattern, fabric, backing & binding.
Your winning Cattail Challenge kit including pattern, fabric, backing & binding.
$250 Gift Certificate to Yoder Department Store.
$250 in batting from Hobbs Batting.
An Aurifil thread box created to coordinate with your winning quilt.
Assortment of Schmetz chrome professional grade needles.
Winning quilt as a Limited Edition Quiltworx cover sheet.
A one year subscription to Quiltster.com. ($99 value)
Runners Up
Two lucky runners up will receive:
Your winning Cattail Challenge kit including pattern, fabric and binding (no backing).
$50 Gift Certificate to Yoder Department Store.
$50 in batting from Hobbs Batting.
A one month subscription to Quiltster.com.
Bonus for ALL Entrants!
Regardless of winning, participants may purchase kits of their own contest submissions and receive a 10% kit discount PLUS a 20% discount on backing & binding.
How to Enter
Subscribe to Quiltster.com.
Click the "Cattail Challenge 2019" button.
Create your Cattail Mixer project.
Submit your entry!
There is no cost to submit an entry. You may enter as many projects as you wish. The more you enter, the better your chances of winning! Once submitted you may change your entry as much as you like up until the contest ends on August 1st.

Create Your Entry!
This Quiltster Challenge features two sizes of the Cattail Mixer: Queen (99" x 99") and Wall (77" x 77"). Both layouts offer a series of pre-designed interchangeable block options for you to use to create your custom contest entry.
Quiltworx Patterns
Cattail Mixer Wall Quilt 77 x 77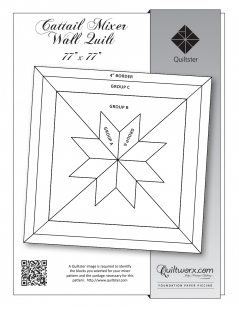 Cattail Mixer Queen 99 x 99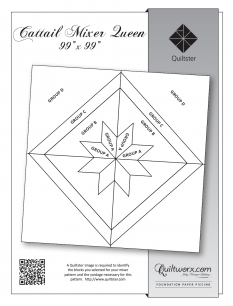 Example of block options. Subscribe/Log in to see entire block option series.
Island Batik Fabric Collections
Soil & Seeds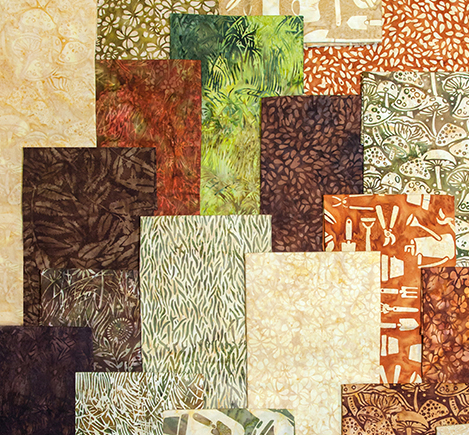 Garden Party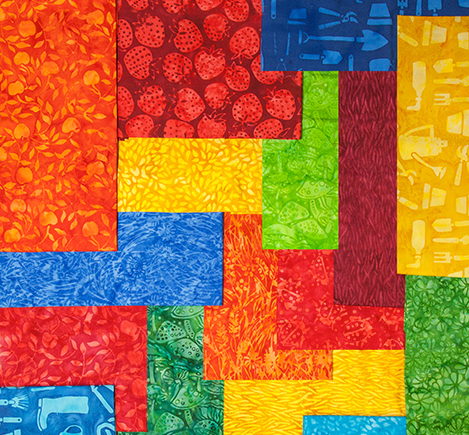 Steam Engine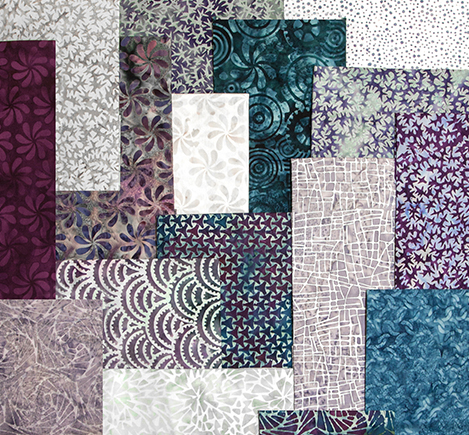 Basics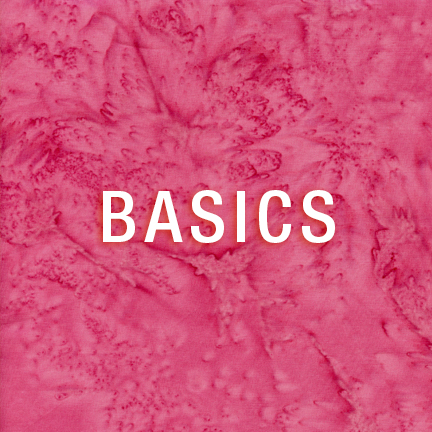 Blenders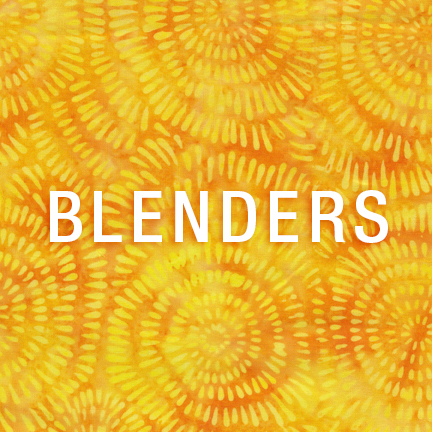 Neutrals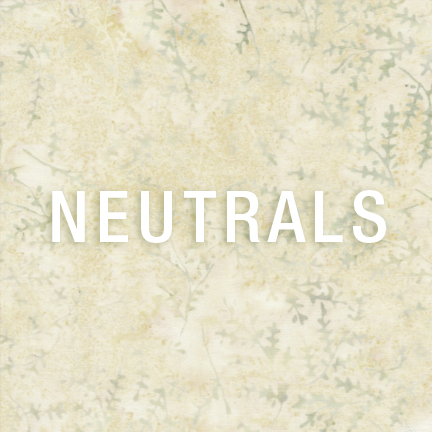 Then submit your entry for your chance to win!
Purchase Your Kits!
August 19th through August 30th all participants may order a kit of their Cattail Mixer Challenge project through Quiltster.com.
Choosing the Winner
August 19th
the winner will be announced.
The winning projects will be carefully selected by an expert panel of judges including:
Each judge will select their five favorite quilt designs, Wall or Queen, during week one of judging. Finalists will be resubmitted to the group for week two, when submissions will be judged on the following criteria. Each judge will identify their top 10, in order, for each category and the quilt will receive the number of points for its ranking by each judge. Judging criteria:
Best Presentation and Use of Fabric
Overall Creativity
Anticipated Overall Consumer Appeal
Terms and Conditions
Contest open to US residents only, ages 18 years and up.
Must be a Quiltster subscriber to enter.
By entering this contest, you are authorizing Quiltster, Inc. to contact you via the email address on your Quiltster acccount.
Quiltster subscription fees are non-refundable.
The Grand Prize as well as the two runners up will be awarded to one person each and is not transferrable.
Prize may not be shared with multiple people.
Prize is not redeemable for cash, products or services.
Unused travel funds are not redeemable for cash.
Gift Certificates are not redeemable for cash.
The travel portion of the prize, including travel funds, is forfeited if not used before September 27th, 2019.
The winners will be contacted within 5 business days of choosing the winner.
Each entrant is responsible for monitoring his/her email and messaging systems for prize notification. Quiltster, plus the companies and sponsors associated with the Cattail Mixer Challenge, shall have no liability for winner's failure to receive notices due to spam, junk email or other security settings or for winners provision of incorrect or non-functioning contact information.
All entries must be submitted between June 1st 2019 6:00am PST and August 1st 2019 11:45pm PST.
Winner will be announced on August 19th 2019.
Winner will be notified via email using the email address with which they used to subscribe to Quiltster.
Winner must respond to contact attempts by August 26th, 2019. If no response is made acknowledging winning notification, the winner then forfeits the prize and another winner will be selected.
All entrants acknowledge that this promotion is in no way sponsored, endorsed or administered by, or associated with, Facebook, Instagram or any other social networking platform online.
Some elements of the prize package are subject to applicable taxes. All personal information required to process any tax related documentation will be required for release of these elements of the prize package to the winner. If this information cannot be provided, the taxable portions of the prize package will be forfeited and offered to an honorable mention winner.
Employees of sponsors are not eligible to participate in this contest.
May the quilting odds be ever in your favor!
Every quilt has a story, the best ones begin with Quiltster.
Enter the contest and #TellYourStory!